i don't know about you folks, but where i'm from (manitoba, canada), bison meat is readily available. it is mostly free run bison, because farmers are trying to re-introduce the species or something.

tonight i made a really good stew out of bison meat. this recipe is just as good with stewing beef. it just takes a bit of patience.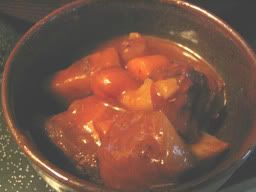 3lbs (or so) cubed bison/beef
6 tbsp olive oil
3 celery stalks (leaves too!)
1 large onion
1 tbsp parsley
1 clove garlic, minced
1½ tbsp salt
pepper, red pepper flakes
thyme, bay leaf
1 small can tomato paste
2 cups broth
1 cup red wine
3 carrots diced
3 potatoes, diced
2 tbsp flour
2 tbsp cold water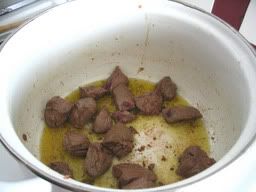 *brown meat in hot oil. remove with slotted spoon, set aside. add celery and onion and saute until soft.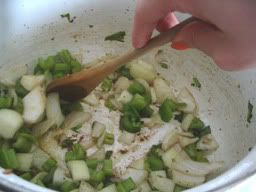 *add parsley, garlic, salt, pepper, red pepper flakes, thyme, a bay leaf, tomato paste, broth, and red wine. return meat to pot. stir, bring to boil. cover and simmer 1 hour 15 minutes.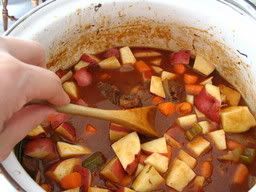 *add carrots and potatoes, stir. simmer, covered for another hour or until potatoes are tender. remove from heat, skim fat.
*beat flour and cold water together. stir into stew, return to heat, simmer 10 minutes more.

goes well with chick pea spinach salad